First I have to apologize for this not being on here earlier in the week. But this hasn't been my week for being "online". So please forgive me for not having this posted when said!
Evaluating our home-school for the year is such an important thing to do!! This tool can help us learn what went wrong and what went RIGHT this past school year. We can see where we need to make improvements and where we have done well. The way I have made these questions we, as the mom-teachers, can also see if we have made our home-school pleasing and up to our Beloved's expectations or if we have fallen short and what we need to do to make our home-school where he thinks it should be. Also you are brought back to the real reason we do anything, our Lord. In my Eval you have to answer questions like: How did we offer God our Best? and Have we spent time learning about God's plan for us as a Family? As Individuals?....
So take a moment and print the following Eval out. The 1st is to Eval your Home-School. The 2nd print 1 for each of your students and use as their teacher to Eval them.
End of the Year Home-School Eval (of School)
End of the Year Home-School Eval (of Student)
Now before we move to Goal Setting I must tell you how I believe Goal Setting should be done...
Goal setting requires you to know why you are doing what you are doing! So before you take another step into making your Goals for next Home-school year, STOP and first lets make a Vision and Mission Statement!
You might ask "what's the difference?". Well the difference is that a Vision Statement is something you might not see happen in your life time. It is the way you lead and train your children so that when they are grown or maybe even when their children are grown your Vision will be alive in them. A Mission Statement is something you can work on and see everyday. It is something you can use to know when to say "No" to something and when to say "Yes" to something.
So how do you start? 1st you Pray!!! What does God want from you, your home-school, your family? Get in line with His Will for you. Next to start your Vision Statement ask yourself/husband, "where do we want our family to be in 20years?", "how do we want them to live?". For us our Vision Statement is simple: We want to Grow in our Love for God and in our Love of Learning.
Next you move on to our Mission Statement. Again 1st you PRAY!!!!! Then break down your Vision Statement and make Dream/Goals for each part. For ours "We want to Grow in our Love for God".... How do we do that? We do everything we do for God's Glory, "We want to Grow in our Love of Learning".... How do we do that? We take every opportunity in life to learn from.
So now we can do 2 things when we want to do something or someone asks us to do something. 1 is this going to bring God Glory and 2 is there something we can learn from this. It is pretty much a guarantee that is the answer to 1 is no their is no further discussion!
This makes it so much easier to make our goals for next home-school year!
The following worksheets will help you to make Goals that are Christ-Centered and work for your home-school and your student. The 1st is for your school and the 2nd is for your student. Print 1 per student.
Goals for your Home-School
Goals for my Home-School Student(s)
I like to keep all my things like this in my Home-School Notebook, so that I can go back and see how far we have come or see where I need to adjust, what I've tried before that didn't work, so I don't do it again (because I would have forgotten *mush brain*).
I hope all this helps you see how well you did and where you need to go from here. Remember to do all of this in Prayer, constantly seeking God's will!
Luke 2:52 "
And Jesus kept increasing in wisdom and
[a]
stature, and in
favor with God and men."
Blessings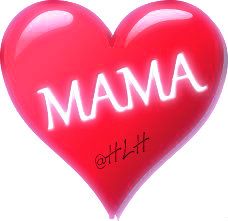 PS Once you have hit the link and the worksheets have come up please download them to your computer for the best outcome. I am still learning pdfs and google drive so bare with me :)